Ice-cream Cone Smash - 1 year session
One of my favorite client families came up with the most brilliant birthday smash idea - use an ice cream cone instead of cake. It was so clever and so much fun to capture. Our birthday girl was not shy about digging into the ice cream and by the end was covered in it!

We began the session with some cute photos of her with a tutu, some pearls and even standing up. Then we did an outfit change into her swimsuit and let her have some ice-cream fun. Brynn discovered the bottom of the cone tasted just as good as the top and kept turning it upside down to eat that part too. It made for some funny laughs amongst the adults.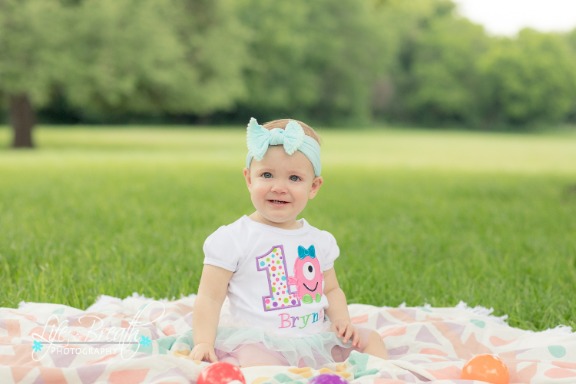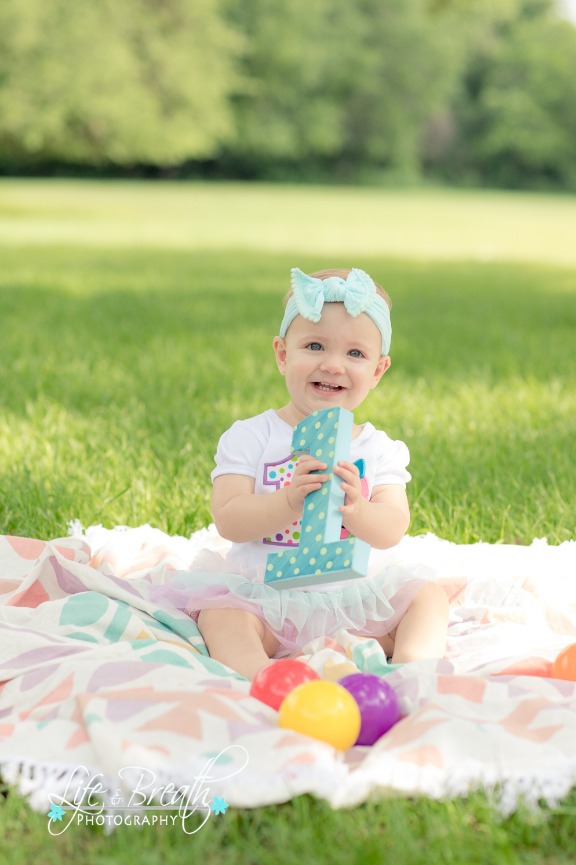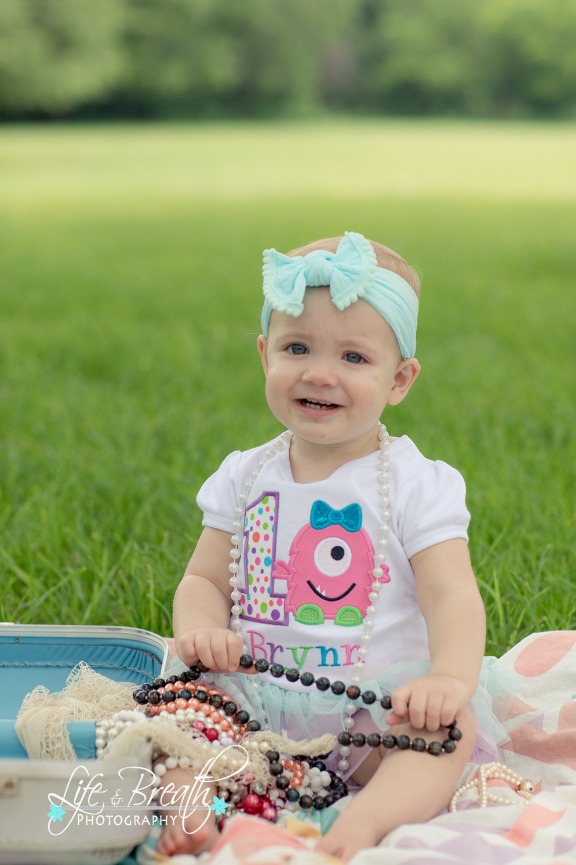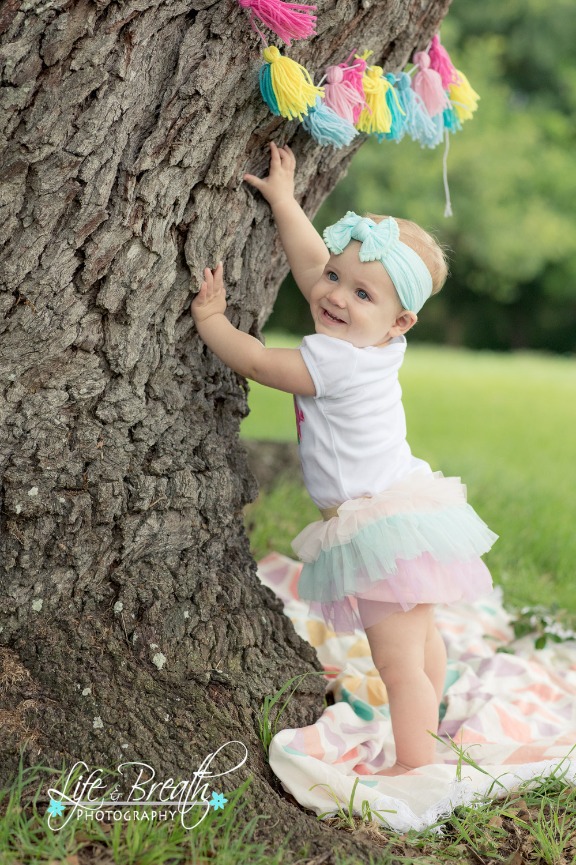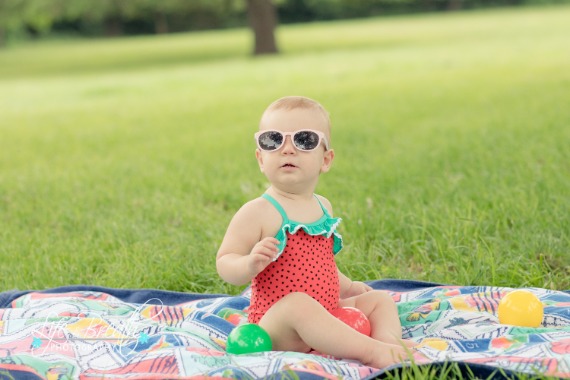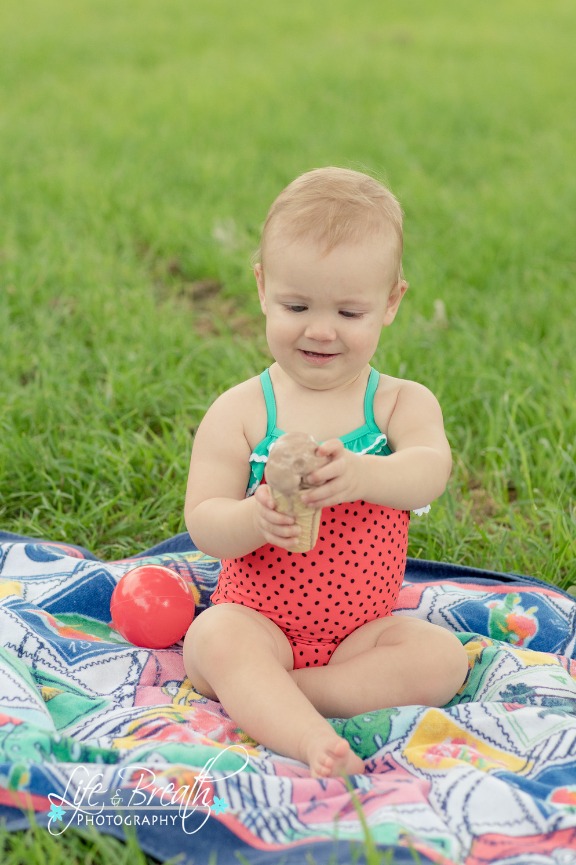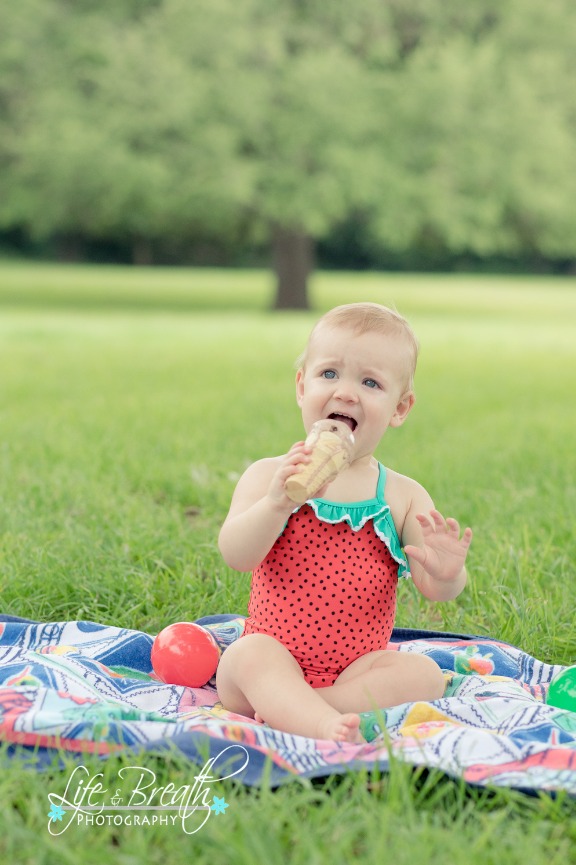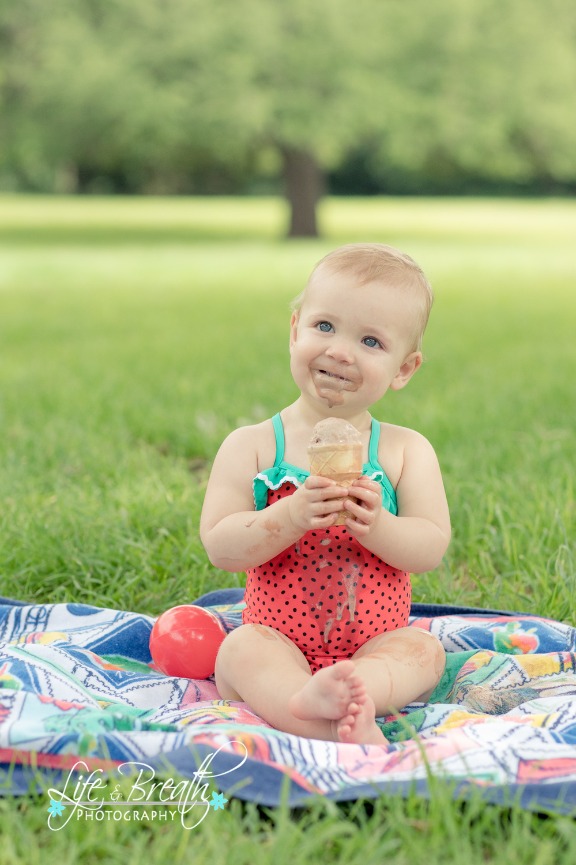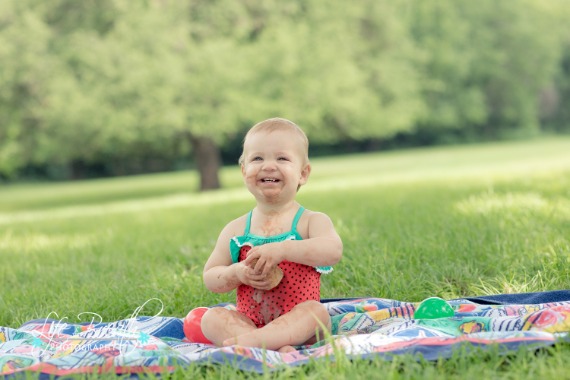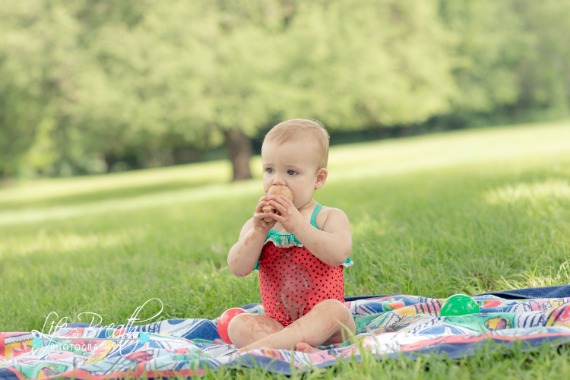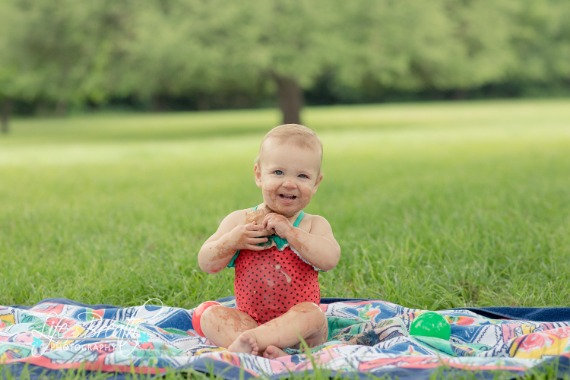 Posted in Family Photo Shoot, Photography
Tagged with no tags
Subscribe to receive email updates of blog posts